La ricerca di due Commodity Manager è davvero così complessa?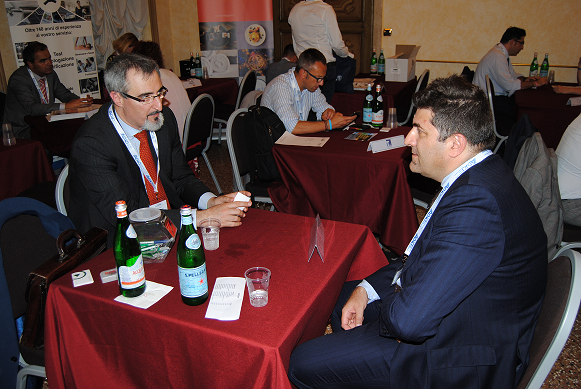 Un'azienda partner di ADACI ci segnala la ricerca di due figure così come descritto nel profilo di seguito riportato.
Noi non crediamo sia complesso trovare queste figure ma se pensi, pensate di avere gli skills per poter ricoprire quel ruolo o se pensate che qualcuno di Vostra conoscenza possa averli, inoltrategli l'articolo o condividete il post, ve ne saremmo grati e ve ne saranno grate le persone che con il Vostro piccolo aiuto troveranno un impiego oppure un nuovo impiego:
MANAGER: LOCAL PURCHASING MANAGER
MISSION: Improve the supply chain costs for its purchasing commodity through the corporate strategies definitions and guarantee its introduction to the local purchasing teams
GENERAL FUNCTIONS (*):
• Continuously benchmark the products of her/his commodity.
• Continuously monitor her/his commodity cost drivers and suggest/implement all the actions to prevent risks and get benefit from the opportunities.
• Define the Suppliers Optimum Panel for her/his purchasing commodity: Electrics & Electronics, Metallic, Plastic Molded Parts, Parts plating and painting, Row Material and Indirect Materials.
• Assure that all the new assignments are to suppliers present in the Suppliers Optimum Panel framework.
• Coordinate/implement the actions needed to reach the costs, quality and service objectives for the commodity.
• Negotiate/supervise and coordinate the negotiation with the suppliers of the commodity.
• Manage the team guaranteeing its effectiveness, development and motivation.
• Take part in the Purchasing Committees and Suppliers Assignment Committees.
• Deploy all standard methodologies and objectives according to Corporate strategy
• To follow the Company and Environment policies
(*) The described functions are only the most representative for this position; therefore they should not be understood as all the inherent functions related to this job position.
Se realmente interessati, scrivete alla seguente e-mail: Questo indirizzo email è protetto dagli spambots. E' necessario abilitare JavaScript per vederlo.
e nell'oggetto indicate RIF. 2CMTO
,,,
Published on Apple – Read full Article
Tags:
lavoro